Compiled by Staff
As a nod to Virginia Craft Beer Month, we selected 20 independent brews either scheduled for release in August or hitting their seasonal stride.
Tour the Commonwealth or seek these out from your favorite retailer and enjoy a fresh taste of what's happening. 
The list is in no particular ranking. Enjoy. 
Mosaic Goat
2 Silos Brewing Co. 
Manassas
This Double IPA was crafted to showcase a sticky blend of Cashmere, El Dorado, and Mosaic hops. Double dry-hopped to enhance the already pungent aromas, taste a balance of over-ripened tropical fruit, citrus, and stone fruit with a slightly sweet finish.  8.5% ABV, 52 IBUs.
P.O.G. Gose
Big Ugly Brewing Co.
Chesapeake
A tart thirst quenching gose with a hint of salt and bursting with the flavors of passion fruit, orange and guava.  At only 4.8%, this beer won't fill you up and is the perfect refreshment to bring to the beach.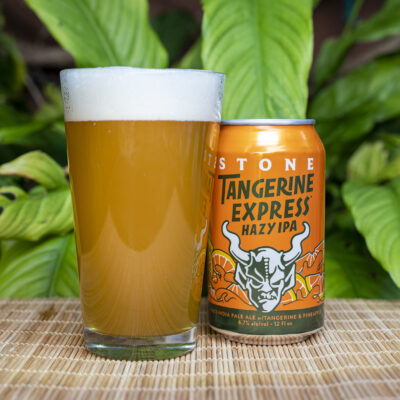 Stone Tangerine Express Hazy IPA
Stone Brewing
Richmond
Same recipe as when it debuted in 2017, just new packaging and exceptionally brewed, Stone Tangerine Express Hazy IPA pours light golden in color with an aroma that's bright, juicy and tropical. Stone's brewers used whole tangerine puree to capture the essence of the bright flavors of the fruit with the addition of whole pineapple for a subtle, yet lingering tropical backnote. Neither the hops nor the fruit dominate, yet together they create several complex fruit layers, which can only be achieved by brewing with the entire fruit. Eight different hops give this beer its marked dankness overtones and refreshing bitterness. 6.7% ABV, 75 IBUs.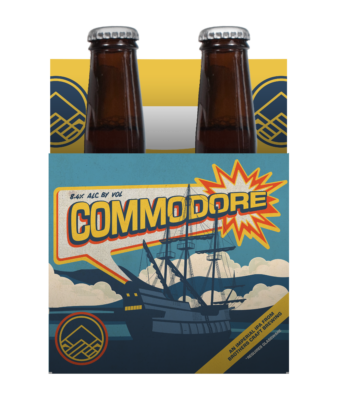 Commodore
Brothers Craft Brewing
Harrisonburg
A refresh on an old favorite, Commodore commands respect with an authoritative addition of hops throughout the process.  Tropical fruit flavor and aromatics from choice New Zealand hops shine through a balanced and softer malt base.
Smith Mountain Lager
Big Lick Brewing Company
Roanoke
Something totally new: The folks at Big Lick are exclusively using an experimental hop — Contessa — which provides floral, light pear, lemongrass and green tea flavor profiles. Then, how about 94% of TN Pils malt supplied by Riverbend Malt House and a dash of Vienna. Forecast: 5.2% ABV, 20 IPUs. Release date in second half of August.
Festie Oktoberfest Lager
Starr Hill Brewery
Crozet
This award-winning lager (Won Bronze at GABF 2019) is smooth and malty with a clean finish. It's our nod to the German tradition of Märzen lagers. Available late-August through October. ABV 4.8%.
Save The Galaxy IPA
Parkway Brewing Co.
Salem
A solid malt backbone complements the copious use of Citra and Mosaic hops in this India Pale Ale. Tropical fruit, citrus, berry and pine notes intermingle to deliver a nicely balanced but assertive experience. ABV is 8.3%, 90 IBUs. 
Drive-By Juice
Three Roads Brewing Co
Farmville
Living up to its name, this beer is fruit juice in beer form. Hopped almost exclusively in the dry-hop with a ridiculous amount of juicy Vic Secret and pithy Citra and dank Mosaic hops. This double IPA has huge notes of papaya, mango and fresh oranges with big dank undertones. A silky smooth, creamy mouthfeel and very low bitterness make this big beer approachable to the hop head and non-beer drinker alike. ABV – 7.6%, IBU – 15.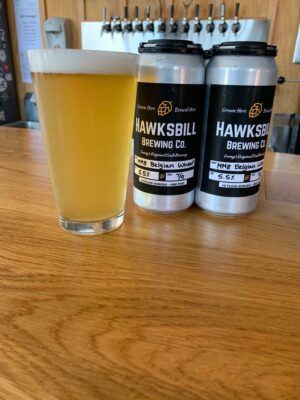 Mile Marker 8
Hawksbill Brewing Co
Luray
This Belgian wheat is a sweet spot for Shenandoah River fans because it's where they start or end their floats.  From sunrise to sunset, Mile Marker 8 will keep your toes puckered to the sky with a tangy, yet slightly bitter ride. Typical of other Belgian styles, Hawksbill uses orange peel and coriander while brewing it. Ask for an orange slice for an extra boost. The ABV is 5.5%, IBU 15. 
Oktoberfest
Port City Brewing Co.
Alexandria 
Port City Oktoberfest is a Märzen style lager brewed with German malt and hops, and served in the "Keller" or "Zwickel" style — meaning unfiltered and naturally carbonated. This beer is a brilliant amber with gentle flavors of crusty bread, leading to a clean, dry finish punctuated by just a touch of noble hops. 5.2% ABV.
Mango Kolsch
Caiseal Beer & Spirits Co
Hampton
Head brewer Todd Emr added 220 pounds of mango puree to their House Beer to create a tropical beer that tastes exactly as the name suggests.  5% ABV.
Bär Hafen
6 Bears & A Goat Brewing Co
Fredericksburg 
An elegant, malty German amber lager with a clean, rich, toasty and bready malt flavor, restrained bitterness and a dry finish.
Situated along California's lost coast lies Bär Hafen, or Bear Harbor, settled by enterprising German immigrants in the late 1800s.  Though the harbor was treacherous to navigate, dauntless sailors expertly maneuvered schooners in and out, loading their decks with lumber destined for San Francisco.  Inspired by both these bold German settlers and our daring nautical forbearers, the brewery presents its Märzen Oktoberfest-style beer.  A fusion of European heritage and American ingenuity, this elegant German amber lager has a rich, toasted malt flavor, and a dry, spicy finish. 6.2% ABV, 22 IBU. 
Dragon's Maiden Wit 
St. George Brewing Co. 
Hampton
What a great way to cool off on a hot day. Brewed by Maria Miller with hints of vanilla, chamomile, coriander and bitter orange peel combine for a refreshing summertime brew. Try it with Larry's hard lemonade for a twist on a summer shandy.
There Gose Summer
Center of the Universe Brewing Co.
Ashland
A lot of tangerine flavor and extremely low bitterness — 1IBU. This traditional German-style brew is refreshing and light on the sourness, making it a late summer winner. 4.3% ABV.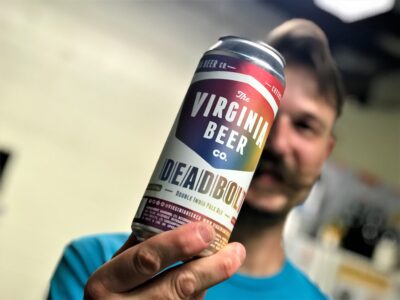 Deadbolt DIPA
The Virginia Beer Company
Williamsburg
This American hop bomb is chock full of Citra, Amarillo, Simcoe, Mosaic, and Columbus. Clocking in at 83 IBUs and 9.2% ABV, this Double IPA focuses on tropical fruit aromas along with a touch of dank pine. Deadbolt finishes dry and crisp with a clean, lingering bitterness.
Imperial Satan's Pony
South Street Brewery
Charlottesville
One of Virginia's longest-running beers has undergone a rebuild to create a unique, high-end drinking experience. Classic Satan's Pony has been doubled up — twice the malt, twice the hops — and then aged for two months in freshly emptied bourbon barrels. Still smooth, still easy, but now one hell of a ride. ABV: 9%, IBU: 19. Now in 12-oz 4-packs, too. 
Surf Veza Mexican-style Lager
O'Connor Brewing Company
Norfolk
When the summertime temps are in the mid-90s and typical Virginia humidity pulls the sweat out of your body few beer styles rival highly sessionable Mexican-style lagers. This newbie from O'Connor provides a little sea salt and lime to the mix. Great for surf 'n' sand, poolside, or casting a line in the water consumption.
Honey Ginger 
Ardent Craft Ales
Richmond
Honey Ginger is a spiced ale brewed with locally sourced honey and fresh, hand-peeled ginger. This medium-bodied beer pours a deep copper color, balancing mild honey sweetness and a spicy ginger bite in a refreshing summer seasonal. 7.8% ABV, 18 IBU.
Southern Tee Berliner Weisse
New Realm Brewing Company
Virginia Beach
A zesty blend of half tea, half lemonade making use of lemon juice, lemon-drop hops, black tea and milk sugar. 4.8% ABV. 
Tradice Czech Pilsner
Tradition Brewing Co.
Newport News
It's a 6% ABV, 31 IBU Czech Pilsner.  Brewed using 100% Floor Malted Bohemian Pilsner malt and Czech Saaz hops. Available in 4-pack 16oz cans and on draft in the taproom.