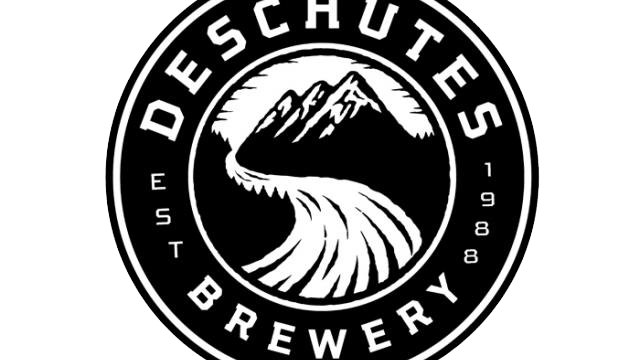 By Diane Catanzaro and Chris Jones
Pucker Up Pint partakers!  There are two tremendous tart tastes in Tidewater to tantalize your taste buds.  First, direct from Nelson County, VA, Cran-Gose from the nice folks at Devils Backbone Brewing Company.  It's a pinkish beverage with some pop to it, deliciously tart and very easy to drink.  At only 4% ABV, the only impact that drinking a can of this beer will have on your driving is it will steer you somewhere to find more, more, more.  We found it at the Total Wine and More store at Hilltop in Virginia Beach and their Ghent location.  A little bit closer to home, Chesapeake's Big Ugly Brewing Company has a righteous Berliner Weisse, Big Ugly Magic Berliner Bus, that was recently being served at Tapped Gastropub in Virginia Beach.  A friend of Chris', Tammy Edwards, who's never met a sour ale she didn't like, says "It tastes like a Sweet Tart in a glass."  Even lower in alcohol at 3.7 % ABV, it's a crisp, biting, bracing rascal of an ale.  If you haven't been to Tapped Gastropub in a while, you owe it to yourself to go.  They had 31 beers on tap when we last dropped in, including Diane's all-time favorite, Duchesse De Bourgogne, and they have a pretty solid selection of bottled beer, too.
Smartmouth Brewing has released Buckle Up, a Belgian-style coffee stout in a (gasp!) bottle.  OK, it's in a big bottle (750 ml), but you need a big bottle for a big beer, and this one's big, coming in at 8.2% ABV.  They have another bottled offering, Third Rail Tripel, a Belgian-style tripel, scheduled for release on March 19th.
We recently saw six packs of Ballast Point beers on local store shelves and they were priced at around fifteen bucks a six-pack.  Whoa!  Remember when Dogfishhead pushed the envelope years ago by bringing you one of the first ten dollar six packs?  Ten bucks sounds almost quaint compared to fifteen.  Constellation Brands, a company that owns the Corona and Negra Modelo brands, purchased Ballast Point last fall for a cool one billion dollars.  Yeah, that's billion, which is a pretty sweet rate of return on somebody's 19-year investment of time and money in Ballast Point.  We're guessing it's going to take more than a few fifteen-buck sixers to bump that purchase from out of the blue and into the black.  And speaking of Ballast Point, word on the street (word at the kegerator?) is that Constellation Brands is building a brewery in the Mid-Atlantic area to handle their East Coast distribution, and that brewery is going to be in … Daleville, VA, outside of Roanoke.  Roanoke?  Yep, and according to our source, that's not all that's headed to Roanoke.  Oregon's Deschutes Brewing is apparently (according to our source) headed there, too.  Roanoke?  Yes sir, Roanoke, destined to become the new Asheville!
How long will a growler hold its growl?  Well, that's like adult diapers, depends, but it's at least 17 days (if you can make sweeping judgments from a small sample size).  We bought a 32-ounce growler of Hardywood's Full Color, a tasty, tart "mixed fermentation farmhouse ale" at the Grape and Gourmet in mid-February, put the growler in the fridge, and lost it in there.  We found it 17 days later, opened it up, poured it into a glass, and taa-daa, still carbonated.  We don't recommend waiting that long to try any growler's contents as they are meant to be enjoyed ASAP, but take heart, if you lose one behind the mixers, juice, white wine, tonic water, and the other essentials every home should have, all is not lost.  Cheers!