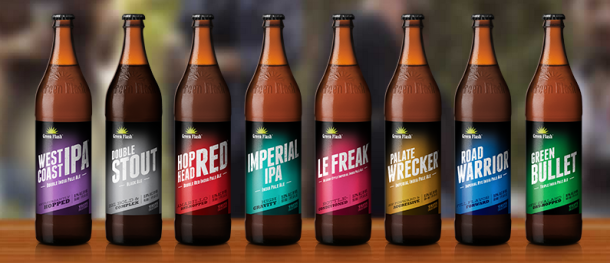 By JEFF MAISEY
Green Flash has entered the Virginia Craft Brewers Guild competition, making it the first West Coast-born craft brewery to go head-to-head with Virginia's homegrown independent breweries.
San Diego-based Green Flash officially opened its East Coast brewery in the fall of 2016 in Virginia Beach. Fellow Californians Stone Brewing began operations in Richmond earlier last year, but elected not to compete for medals and the Virginia Beer Cup this year.
The 2017 Virginia Craft Brewers Cup competition is in its sixth year. Gold, silver and bronze medals are awarded in some 20+ categories including IPA, American Pale Ale and Strong Ale.
Will Green Flash's participation see them dominate the field? Hard to say.
New this year: Each brewery is limited to three entries. A fourth entry was allowed but at an additional $50 fee. This means a lot of excellent beers will not be entered at all. Did brewers think strategically about their three to four entries? Did brewers enter flagship, best-sellers, or did they go deep with an off-the-wall limited edition?
All will be unveiled Monday, June 5 in Richmond.
Look for the results here on our website as well as our Facebook page as we'll post live from the awards ceremony at around 4 PM.