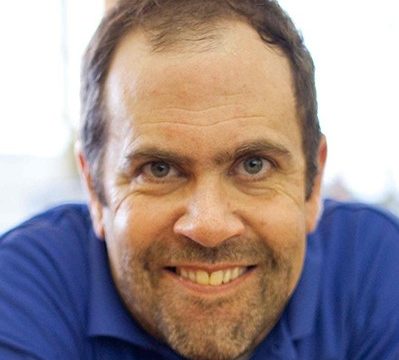 (Mark Thompson returns with The Brewing Tree in Nelson County)
By Jeff Maisey
He's baaaaaack!
Mark Thompson will return to Virginia's craft beer scene in 2018 after three-year contractual hiatus. Before his "retirement," Thompson spent 23 years in the craft beer industry.
Thompson earned his Bachelor of Science Degree in Biology from James Madison University, and then moved to Portland, Oregon where he worked in the craft beer industry during the mid-1990s.
Thompson returned to his native Charlottesville, in 1999, and co-founded Starr Hill Brewery with Kristin Dolan. The brewery was named for the C-Ville neighborhood in which it was originally located. Starr Hill moved to its current location in Crozet in 2005.
Thompson was a pioneer in Virginia's new Renaissance of craft beer and was instrumental in creating the Brew Ridge Trail (Virginia's original beer trail) as well as the Virginia Craft Brewers Guild. It was the combined work of Thompson and a small group of Virginia breweries that garnered the introduction and passage of SB604, in 2012, that allowed for the successful explosion of the craft brewery industry today.
Thompson lamented late in his Starr Hill career that the success and growth of the award-winning brewery caused him to miss the days when he was just a small-time brewer, tossing kegs in the back of his pickup truck. He wanted one day to return to his modest roots.  Now, that time has come.
On January 2, Thompson will take possession of the Blue Toad Hard Cider Pub & Tasting Room property in Afton, Virginia located on the famed Route 151 in Nelson County – yep, Brew Ridge Trail.
Thompson's new micro-brewery is called The Brewing Tree. His focus will be on creativity and innovation, producing an ever-rotating assortment of beers to be consumed only onsite, with no plans to distribute. Thompson also plans to invite brewers from all over to collaborate on special, unique one-off beers.
The Brewing Tree is set to open in late April 2018. It'll make full use of its 5-acre property with outdoor seating, lights and other amenities to provide visitors a memorable experience.
Mark Thompson's voice, leadership, and vast experience will be a welcomed addition to Virginia's craft beer industry.