By Jeff Maisey
As growth in the craft beer industry appears to be slowing due to shifts in younger demographic tastes in favor of craft cocktails, corporate hard seltzers like Truly and White Claw, independent breweries are adapting by exploring new avenues to appeal to an ever widening river of consumers wanting a friends and family experience, but without a stout or Belgian-style ale. 
Among Virginia-based breweries diving in to the craft soda market, Stable Craft Brewing (Waynesboro) and Oozlefinch Beers & Blending (Fort Monroe/Hampton) have set out on new, yet separate paths.  
"We sprung into the soda offerings to provide our young customers an option to participate in farm fresh, local products while consciously not advertising to children with our beers and ciders," said Mark Glickman, a spokesperson for Stable Craft. 
Stable Craft is bottling its root beer and blueberry sodas. Each are non-alcoholic.  
"We're a family destination for many reasons and we identified that young people want to support us too," Glickman explained. "The feedback on both are killer. The blueberry features fresh berries, juicy and the root beer wins over and over with its in your face flavor."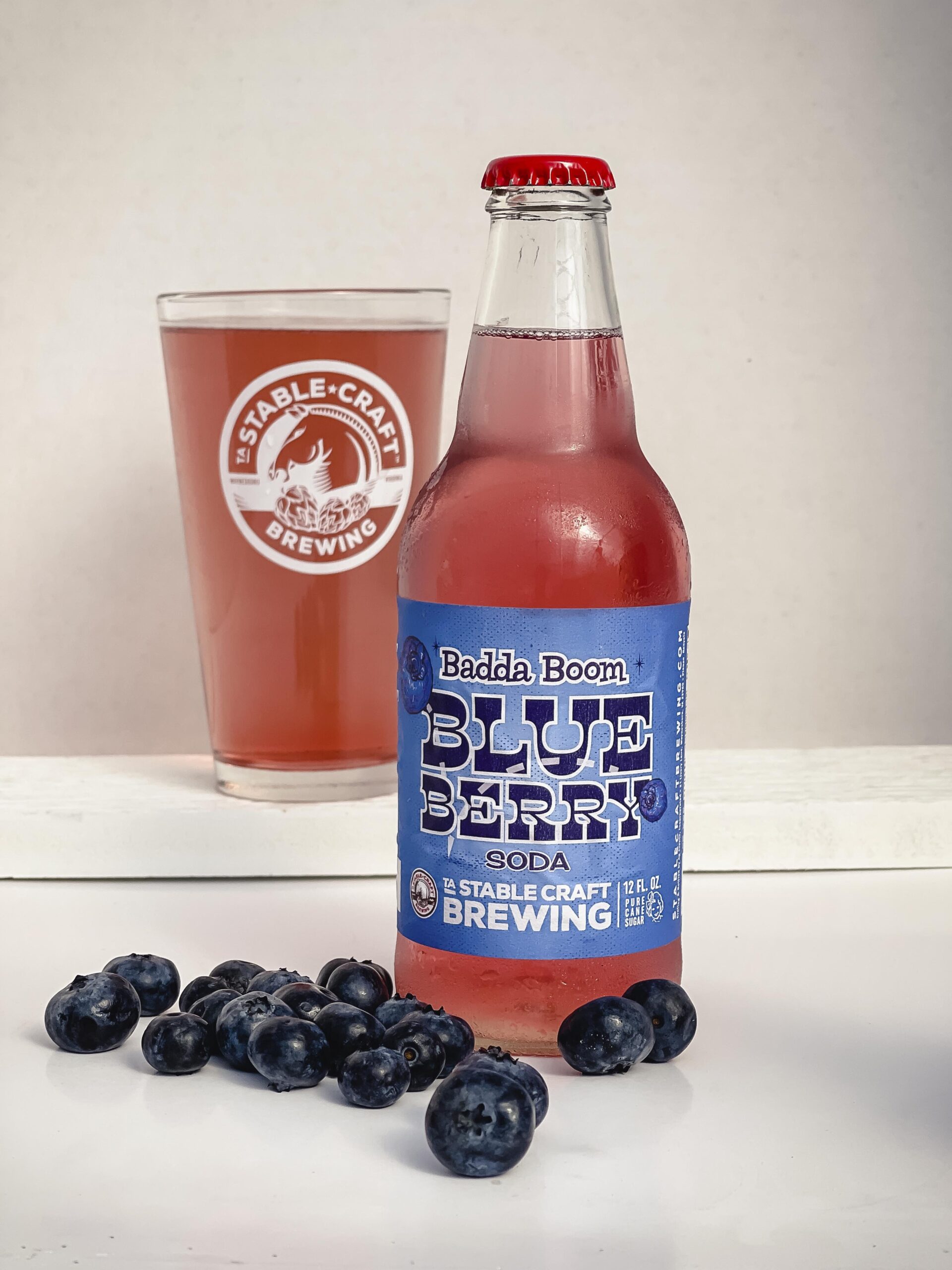 Sodas, of course, are nothing new on the retail shelves. 
It is said the very first soda was created by English chemist Joseph Priestly when he infused water with CO2 back in 1767. In 1783, Schweppes (in Geneva) became the first bottled soda in the world. 
In America, Dr. Pepper is the oldest brand, created in 1885 by pharmacist Charles Alderton. The following year, Dr. John Pemberton invented Coca-Cola. 
Boylan Bottling Company soda products were established in 1891 and have found a niche popularity today at gourmet food stores. They tout "cane sugar" prominently on the front label. 
Today's global conglomerate soda producers have relied on high fructose corn syrup and artificial ingredients to cut costs and vie for dominance. 
Independent soda makers, however, are putting an emphasis on natural, refreshing ingredients, and providing a more healthy alternative. 
Alcoholic craft sodas became a fade a few years back with national brands like Mike's Hard Lemonade and Not Your Father's Root Beer. 
Taking a page from this approach, Oozlefinch has launched a new brand of innovative hard sodas dubbed Boozy Soda. 
"Our decision to put such a big stake in the hard soda game was made because we have dialed in the processes with our N00d W00ter series over the last few years and we are confident that no one else (outside of our good friends at The Answer) are doing them at the level that we are able to do them," said Russel Tinsley, founder/majority owner/CEO of Oozlefinch Beers & Blending. "The hard sodas are also an opportunity for us to maintain our high standards for flavor, aroma, and color while offering a product at a very reasonable price point during a time where price matters to consumers more now than it ever has."
For Oozlefinch, the addition of hard soda production is a major commitment, a seismic shift certain to impact the plethora of options released by the brewery and its offshoot traditional brand, Nost Brewing Project. 
"Production will be altered for both," Tinsley said. "Moving forward we will only be offering the more exclusive styles that we produce in-house, both on tap and in four pack to-go options. If you want those styles, you will have to come see us to get them. However, Oozlefinch will keep the Das Yummy & Party Dino pastry sour series for distribution and we will also be adding a new Hazy IPA series to that mix. Our goal with these changes is to not only make room for the amount of sodas we are now producing, but to make our distro offerings a lot more consistent moving forward. We've had a ton of fun with the hype game up to this point, but it's time for us to focus on growth and scaling our brands in a way that will make both Oozlefinch and Nost a force to be reckoned with throughout the commonwealth of Virginia and beyond."
Out of the gate, the core flagship Oozlefinch Boozy Soda line includes Grape Soda, Cream Soda, Orange Soda, and a Lemon Lime Soda, which Tinsley said is a Mountain Dew inspired variant. 
The hard sodas are packaged in fun, brightly colored cans sure to grab the attention of scanning consumer eyes. They also pack a Batman "pow" punch — 7.5% ABV. 
"What intrigues me the most about our Boozy Soda line specifically is the nostalgia we've tapped into with all of them," Tinsley said. "These sodas don't just resemble your favorite sodas, they mirror them almost identically…but with a high ABV kick! It never gets old seeing the smile on someone's face after they taste these sodas for the first time and are immediately taken back to better days."