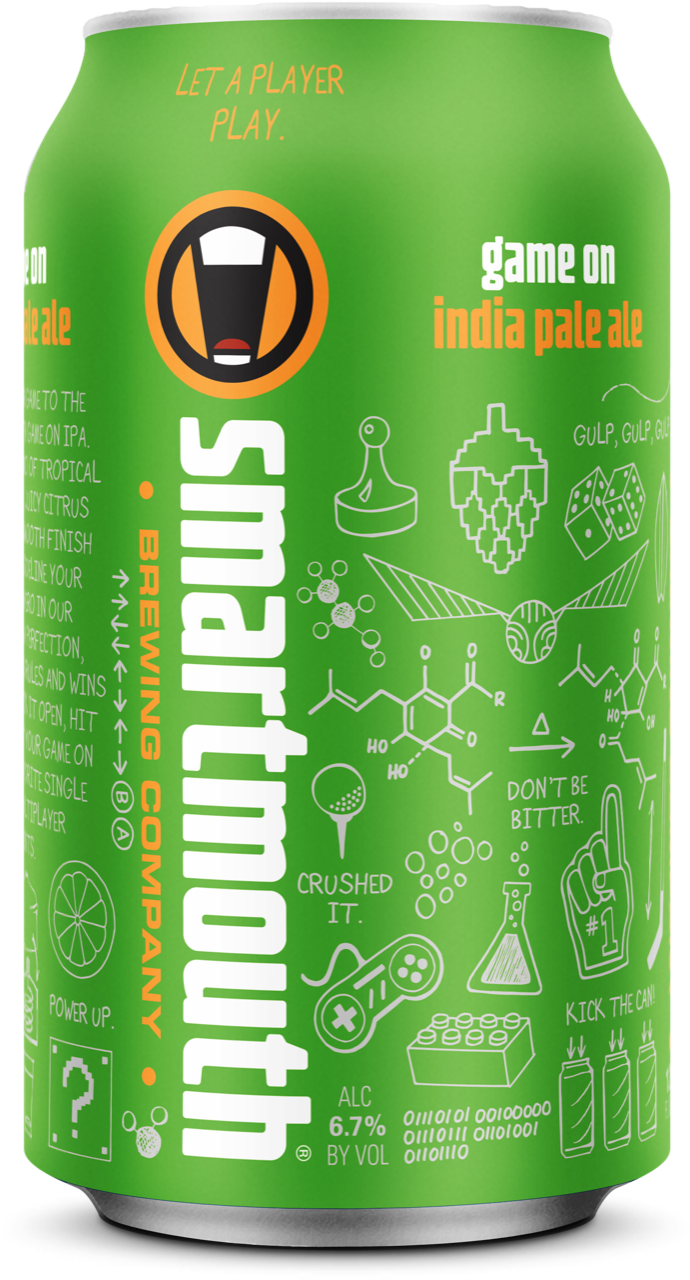 By Jeff Maisey
It's summertime. 
Most of Team Smartmouth's starting lineup is batting like champs. There's Alter Ego Saison, the team's home run leader. Murphy's Law Amber is good for an on-base hit every time at bat. Notch 9 Double IPA always scores with RBIs (and IPUs). Then there's last season's Rookie of the Year — Safety Dance Pilsner.  
Rule G IPA, a one-time fan favorite, seems to have hit a slump of late. Not striking out, mind you, but smacking more deep pop outs than singles. 
"Rule G is beloved by many people and is a staple for several draft accounts but we weren't seeing it growing much beyond where it is," said Smartmouth spokeswoman, Chris "SheChris" Neikirk. 
Neikirk believes West Coast style IPAs, like Rule G, are loosing steam compared to more fruity, New England-style versions. This resulted in a change to Smartmouth's core lineup. Rule G has been benched and replaced by Game On, a citrusy, slightly hazy IPA with an ultra smooth finish. 
Smartmouth fans can easily identify the newcomer — its neon green can is an attention grabber. 
So why the name Game On? 
"Game On was chosen as the name for a few reasons," Neikirk said. "First was our love for gaming and sports of all types – video games, board games, golf, tennis, quidditch, etc. Second, we felt the name was a mantra we felt after our decision to replace an existing brand with a new one. The tastes of IPA-lovers, including us at Smartmouth, had shifted to the fruitier, juicier IPAs and Game On was a motivator for us after we made the decision to start fresh with a new brand.
The lime green is a nod to the original green can of Rule G but with a more energetic, more modern feel to it. We wanted a color that was consistent with our flagship brands but still made a pop."
Pop is does — right over the left field fence. 
Score one for Smartmouth.