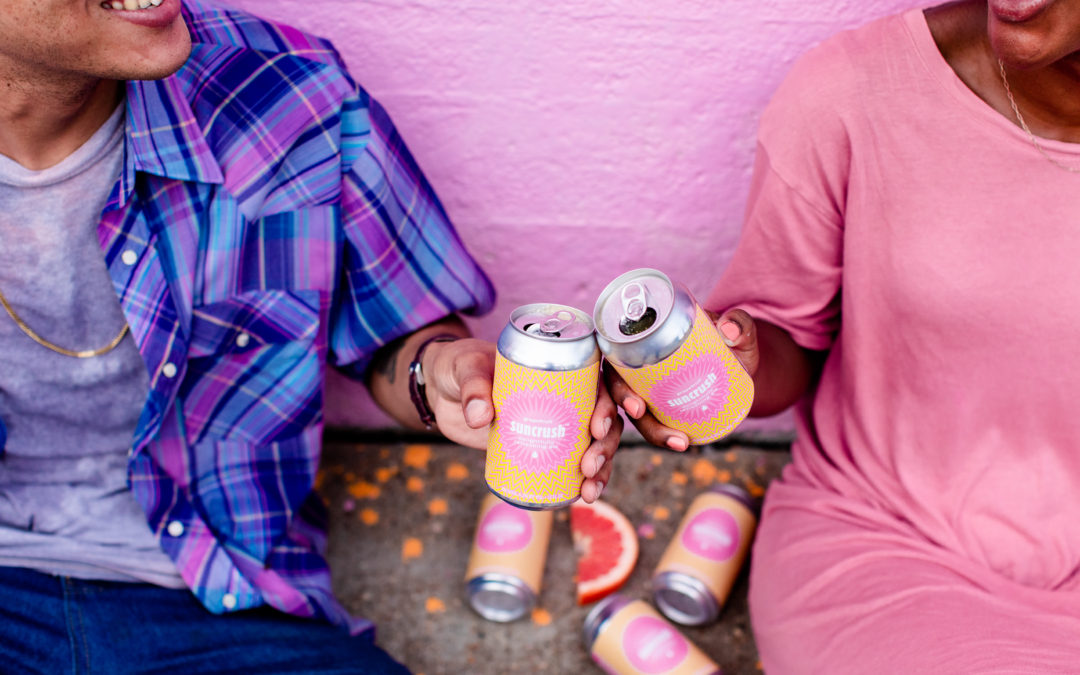 By Jeff Maisey Hardywood Park co-founders Eric McKay and Patrick Murtaugh have launched an off-shoot brand they're calling Suncrush, featuring real crushed fruit in flavors that include Tangerine, Ginger-Lime, Southern Peach, Lemon-Raspberry, Black Cherry and...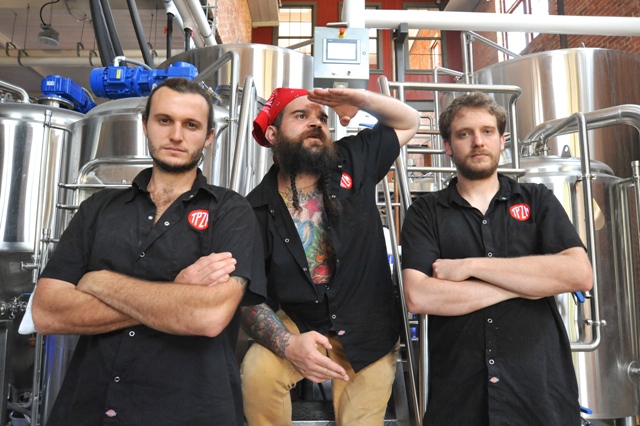 Words by Steve Deason & Jeff Maisey. Photo by Kathy Keeney When asked why the first beer he brewed at Trapezium was a Czech Pilsner when he had never brewed a lager before, Brewmaster James Frazer answered, "You gotta go big.  This whole project has gone big. It...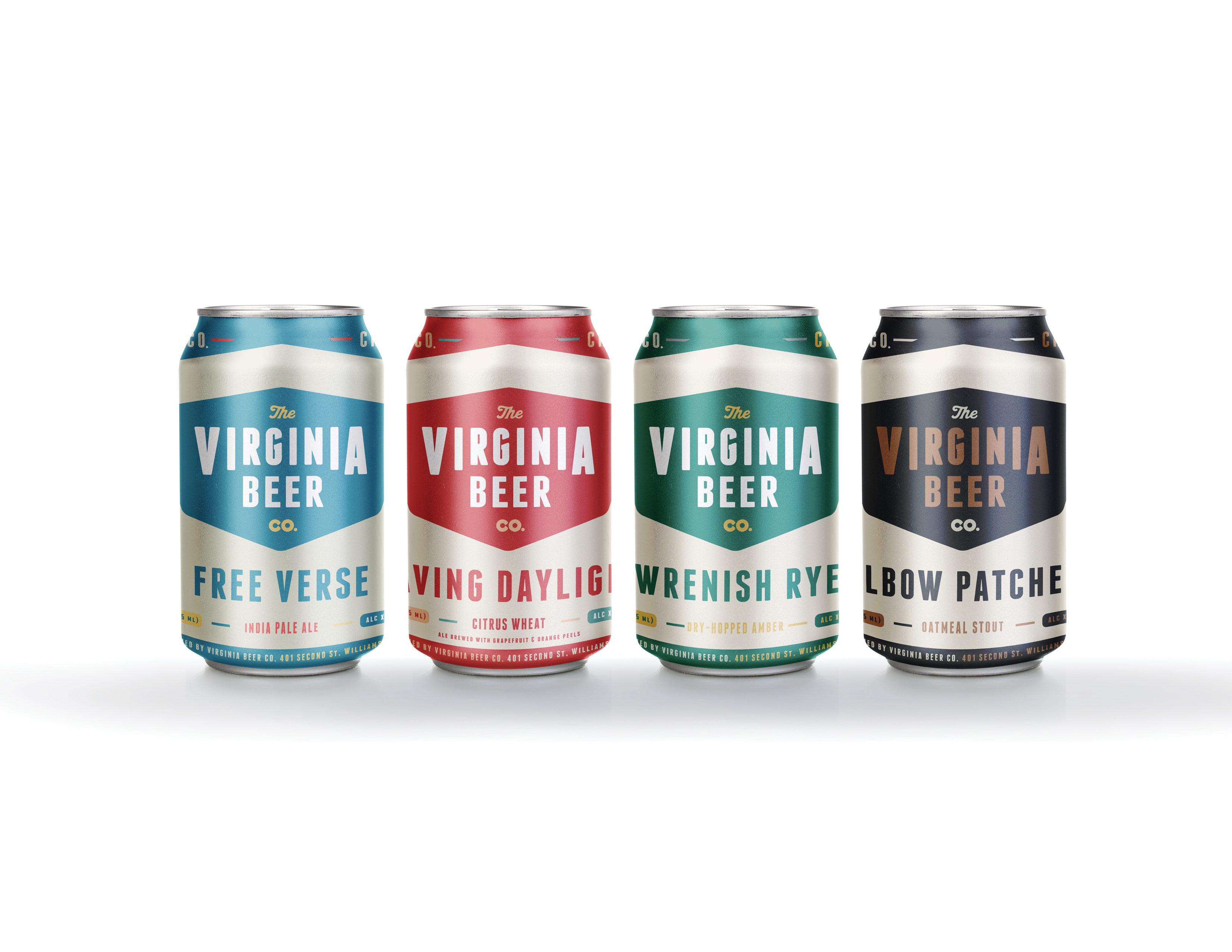 By Annie Tobey Williamsburg's historic college, William & Mary, introduced Robby Willey and Chris Smith. They became fast friends, their bond cemented in part by a shared appreciation for craft beer. Their craft explorations began at Green Leafe Café...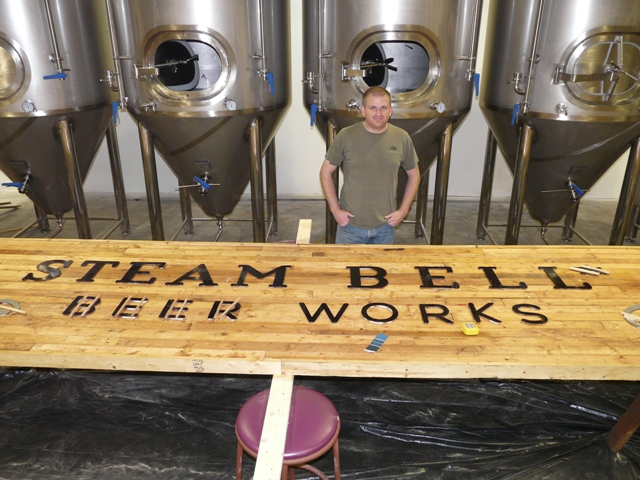 Story and Photos by Steve Deason Brewer Brad Cooper is proud of his name but not for the reason you are probably guessing.    A cooper is a person who makes wooden vessels bound together by hoops such as casks or barrels.    Cooper named his new brewery Steam Bell...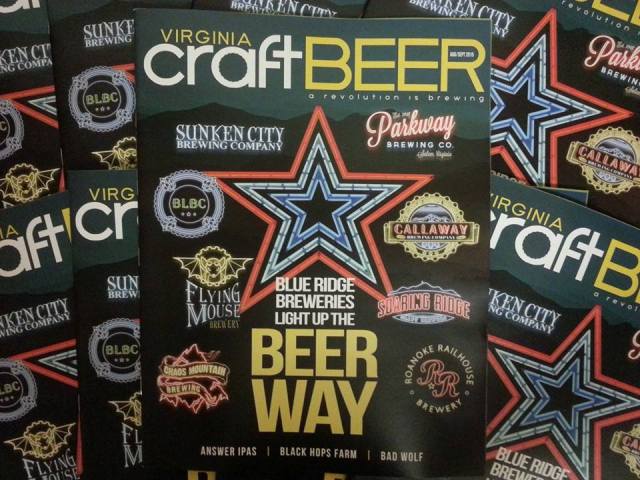 By Jeff Maisey Taking a cue from their neighbors just to the north in Nelson County (Brew Ridge Beer Trail), the eight breweries in the Roanoke Valley region have developed an official trail of their own. Dubbed Virginia's Blue Ridge Beer Way with the catchy...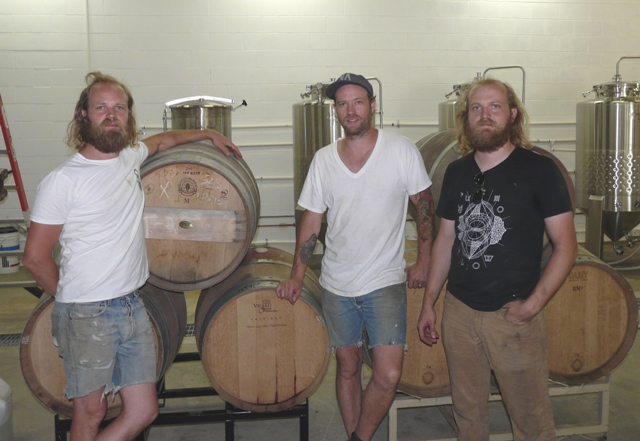 By Steve Deason The three Carney brothers have toured for over ten years as the psych-rock band Pontiak.  Van says he and his brothers, Lain and Jennings, thought "wouldn't it be cool once we have kids and aren't hitting the road as much, to start a...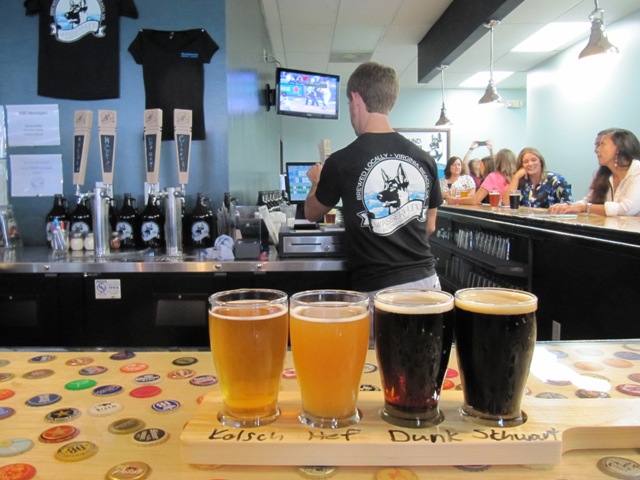 By Diane Catanzaro & Chris Jones Wasserhund (German pronunciation "Vasser-hoond") is German for "waterdog". Wasserhund Brewing Company is a new Virginia Beach brewery, and much more than just a brewery. It is a bone-a-fide BREWPUB! Can I get an amen?...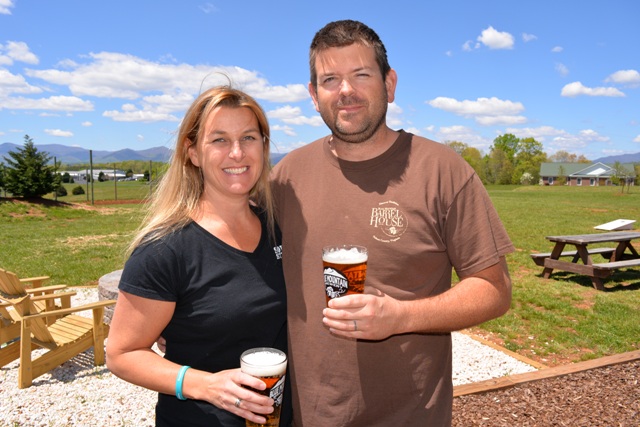 By Jeff Maisey For most couples, being married with two children tends to dominate life when multi-tasking to get the kids off to school or soccer practice while managing to put-in a 9-5 day at the job and get supper on the table before homework and bedtime. So...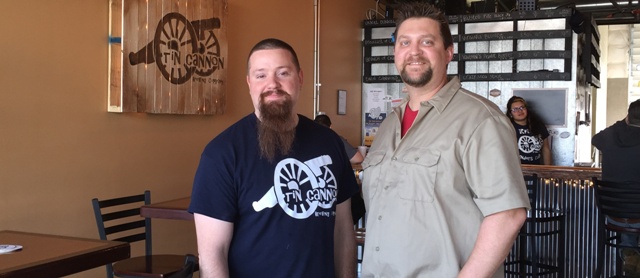 By Jefferson Evans and Chuck Triplett It is a story that John Hilkert and Aaron Ludwig, brewers at and principal owners of Tin Cannon Brewing Co. in Gainesville, Virginia, have told before, but it is a good story and bears repeating. The story of how a book...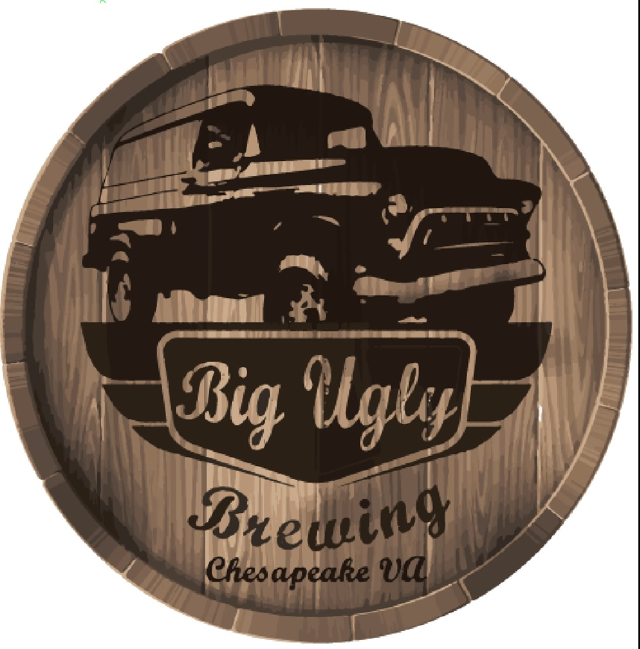 By Allen Young Big Ugly Brewery is a great example of the dynamic job I have at BSG (Brewers Supply Group). Last year, I was contacted by the two founding partners, Shawn Childers and Jim Lantry, to discuss, in confidence, the business plan they had developed to bring...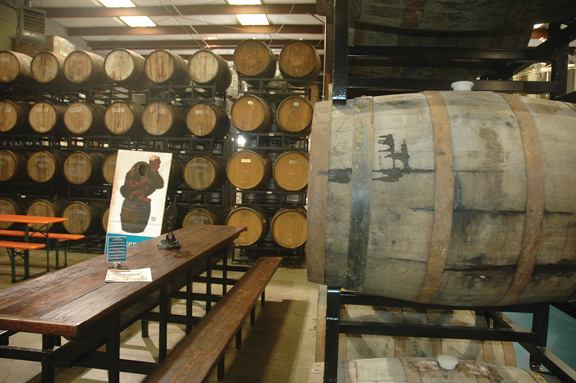 By Robey Martin It all started at a SB 604 and HB 359 signing party. Not the idea of a brewery, Neil Burton had that already. But the partnership. Mike Hiller and Burton, his now partner/co-owner, have only known each other a short time, a little over two years. "I...
No Results Found
The page you requested could not be found. Try refining your search, or use the navigation above to locate the post.