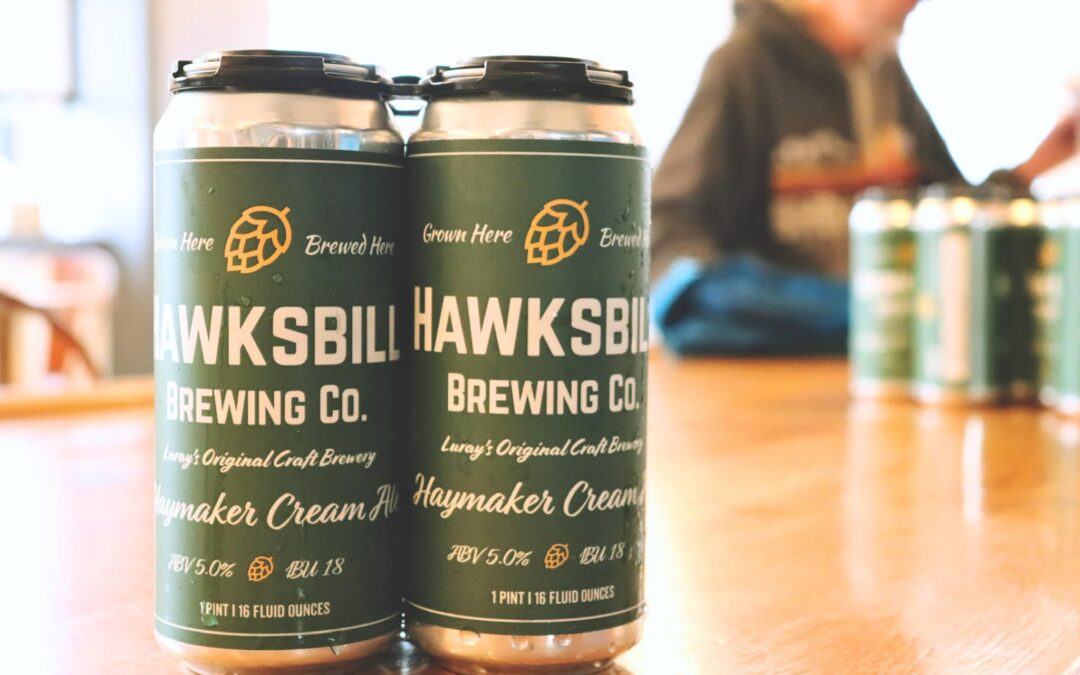 (Get some to-go for your next bottle/can share event with friends. Photo courtesy of the brewery.)  By Jeff Maisey On Saturday, May 13, Hawksbill Brewing Company will celebrate its 6th anniversary since opening in Luray. The town of Luray, as most know, is located...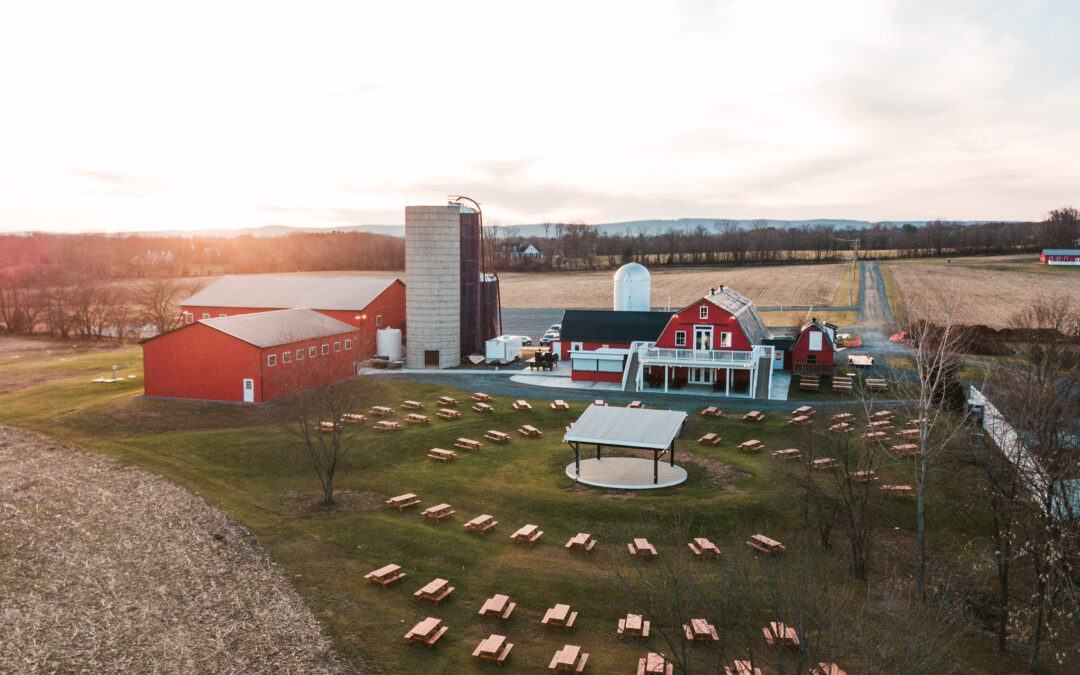 (Stunning areal view of Flying Ace Farm) Words by Michael T. Jarvis Photos by KM Digital  Flying Ace Farm in Lovettsville definitely has the best of everything that begins with a B: a brewery, bourbon, barbecue, beer and bands. Add a large airplane that hangs from the...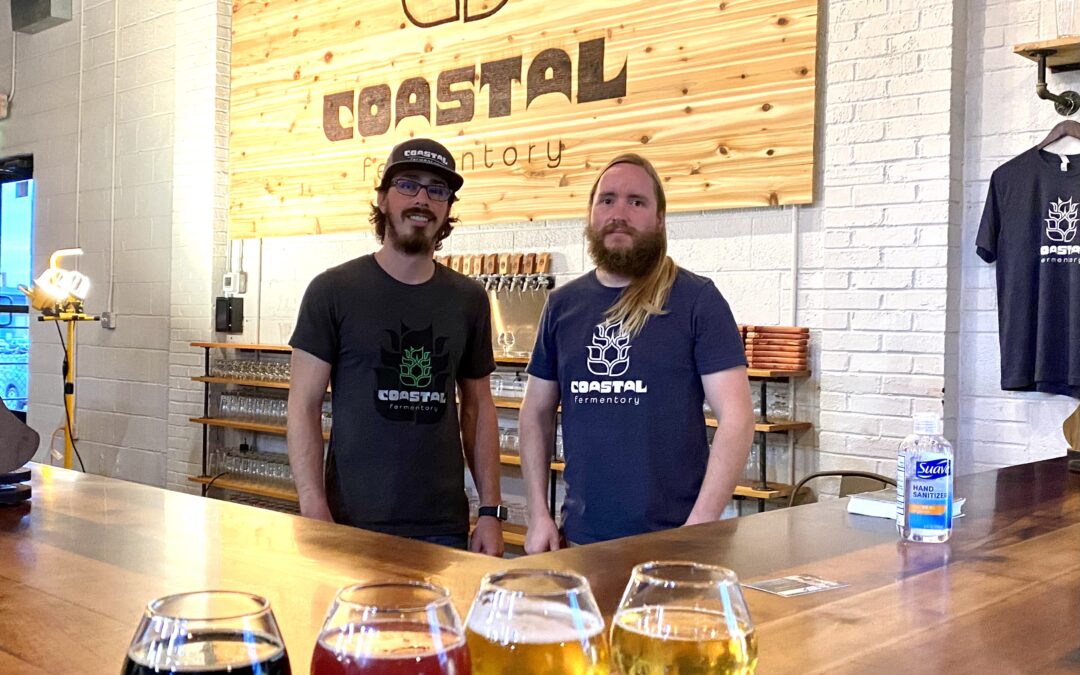 (L-R) Coastal Fermentory's Mike Reppert and Brandon Samuels. Photo by Diane Catanzaro By Diane Catanzaro and Chris Jones "I'm goin' to Newport News, mama, gonna catch a battleship across the doggone sea." The Memphis Jug Band immortalized the 'News in their 1927...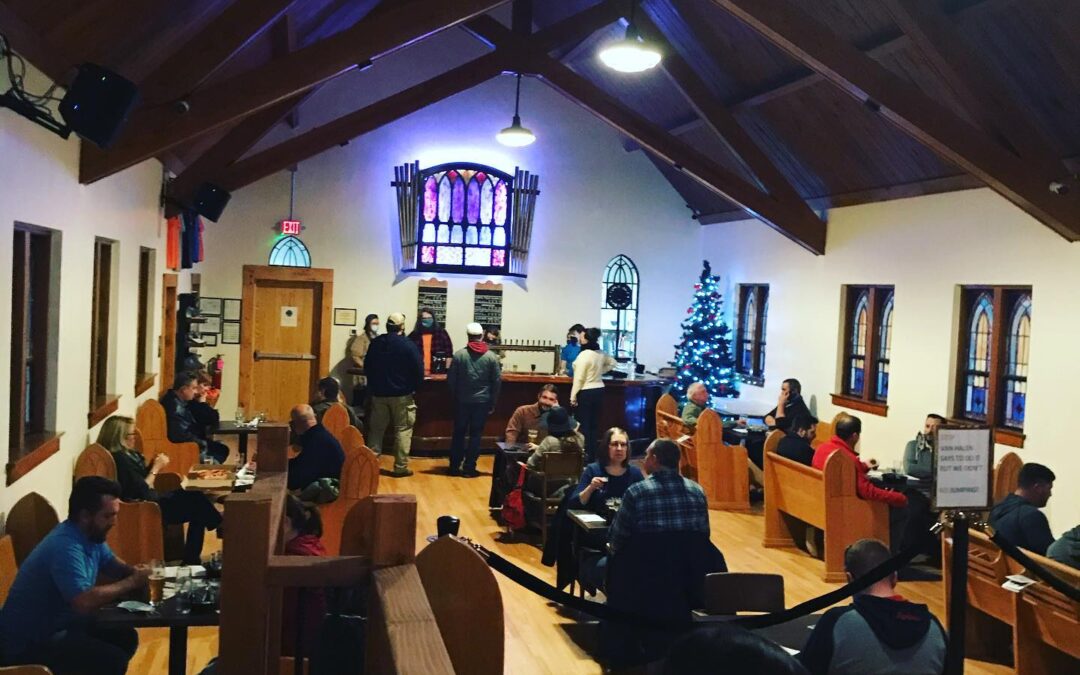 (A former church sanctuary serves as the tasting room at Long Way Brewing. Photo courtesy of the brewery.)  By Jeff Maisey Anyone hoping for a second craft brewery to open in the tiny college town of Radford literally had their prayers answered late last year when...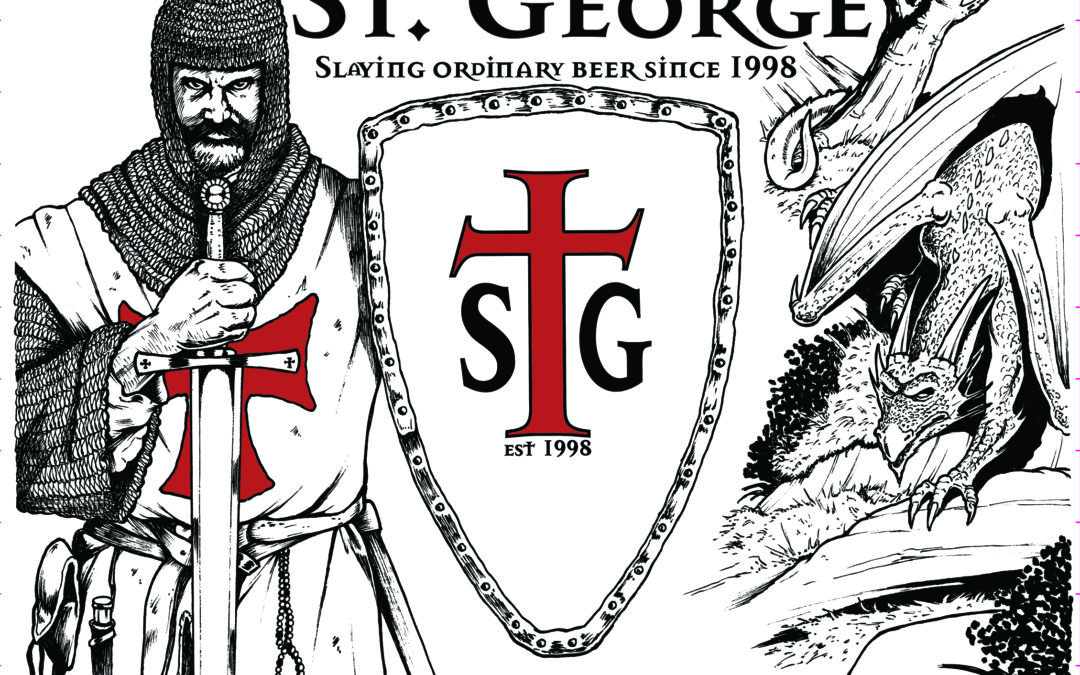 By Jeff Maisey Knights, castles, dragons — oh my.  I've always been drawn to the imagery, symbolism and concept of St. George Brewing Company in Hampton.  From the prominent red cross on white background crest of St George and the weaponry of Medieval British...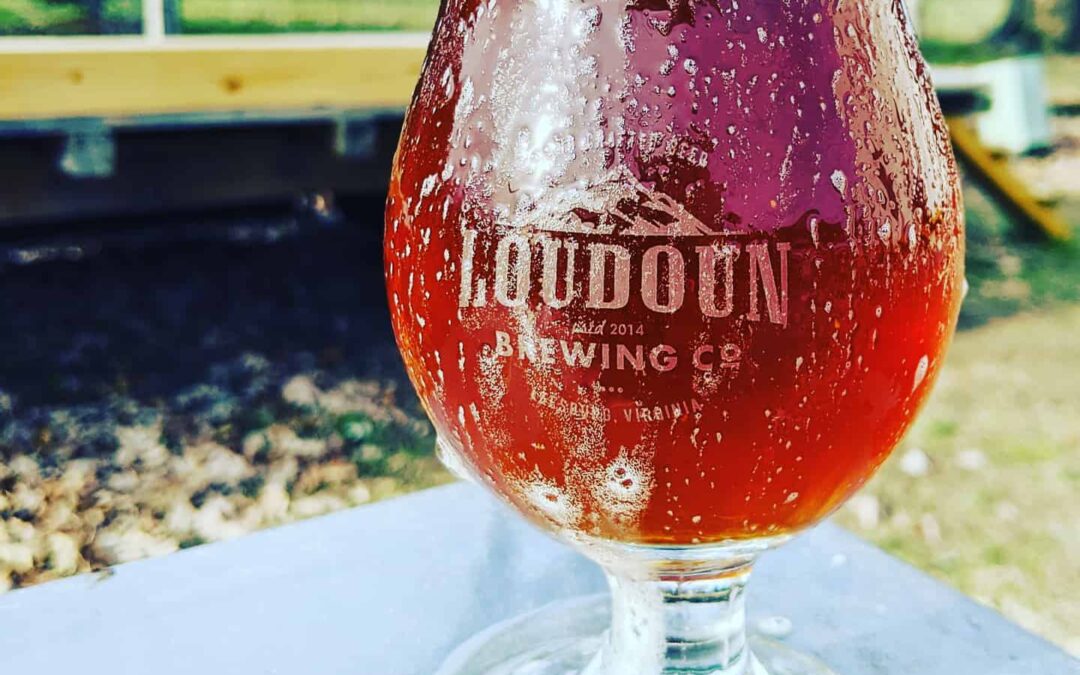 (A delicious beer to go with any food item. Photo courtesy of Loudoun Brewing Company.) By Michael T. Jarvis The booming success of Loudoun Brewing Company in Leesburg parallels its larger-than-life owner, Phil Fust.  Despite very limited experience as a brewer, Fust...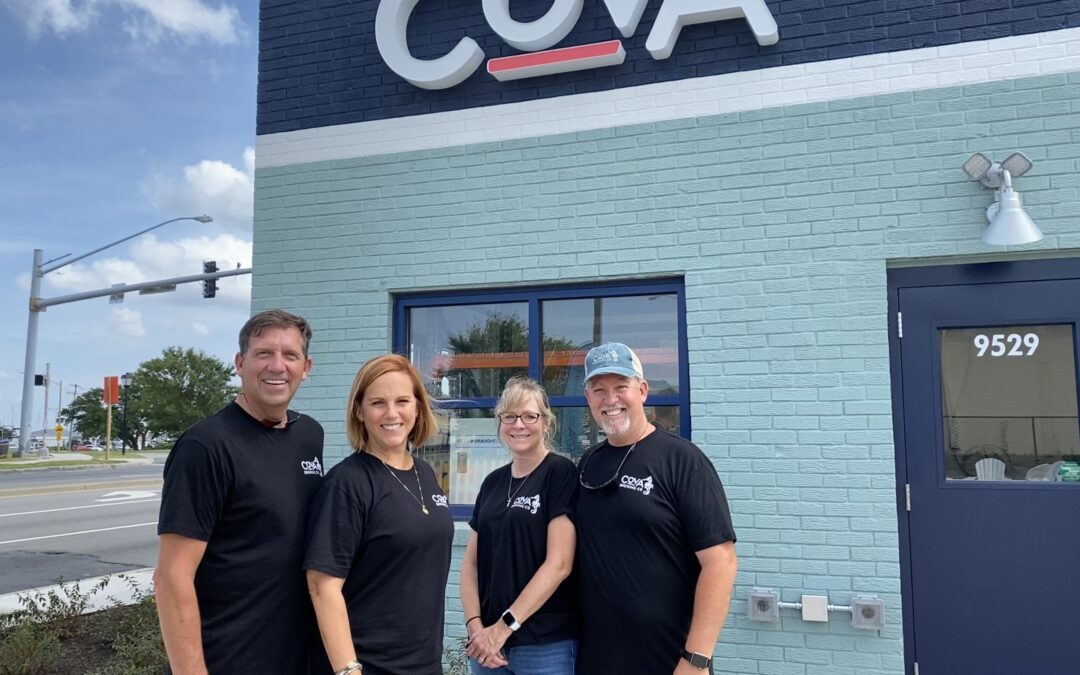 (COVA Brewing Co in the 757's newest craft brewery. Photo by Diane Catanzaro)  By Diane Catanzaro and Chris Jones To brew or not to brew? That is the question.  For Scott and Susan Bateman, the answer was "two brew." Blending the family's love of craft beer and...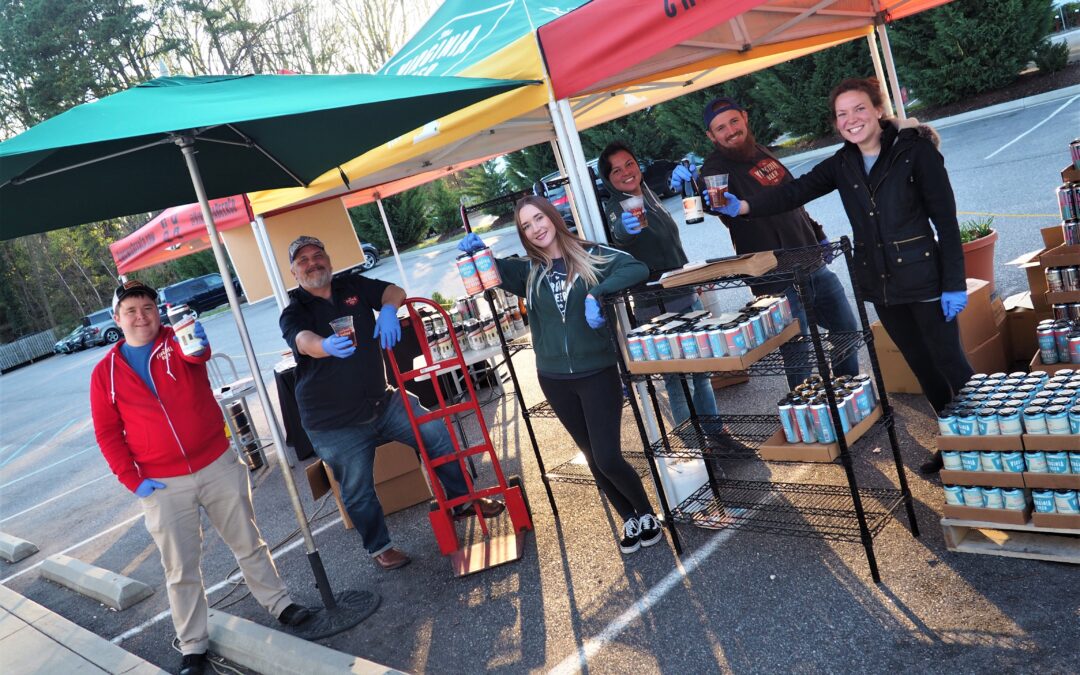 (The Virginia Beer Company crew celebrate curbside. Photo courtesy of the brewery) By Jeff Maisey Virginia Beer Company co-founders Robbie Willey and Chris Smith could never have imagined celebrating the fourth anniversary of their successful Williamsburg brewery by...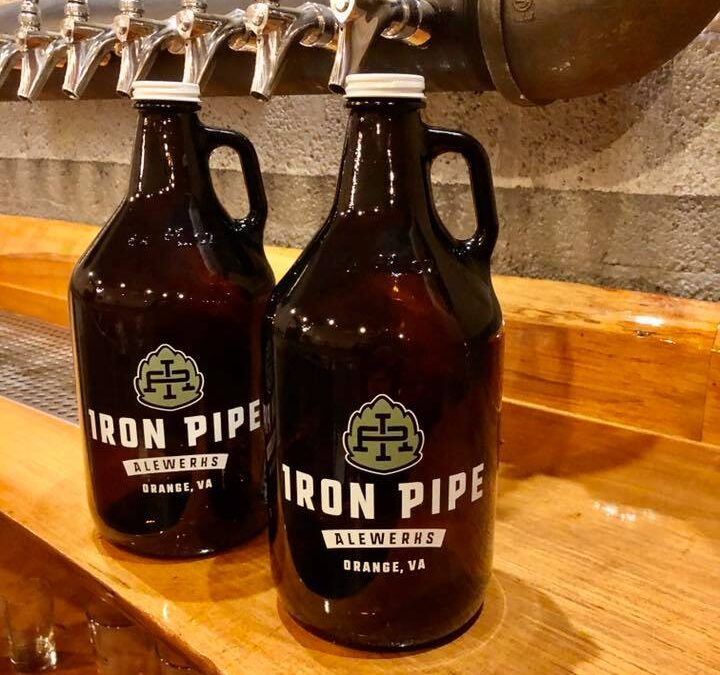 (Iron Pipe Alewerks is one of Virginia's newest breweries and is located in Orange. Photo courtesy of the brewery.) By Jennifer Waldera Small towns in the south rarely have spots open on Sundays, but if you're lucky enough to stumble through the quaint streets of...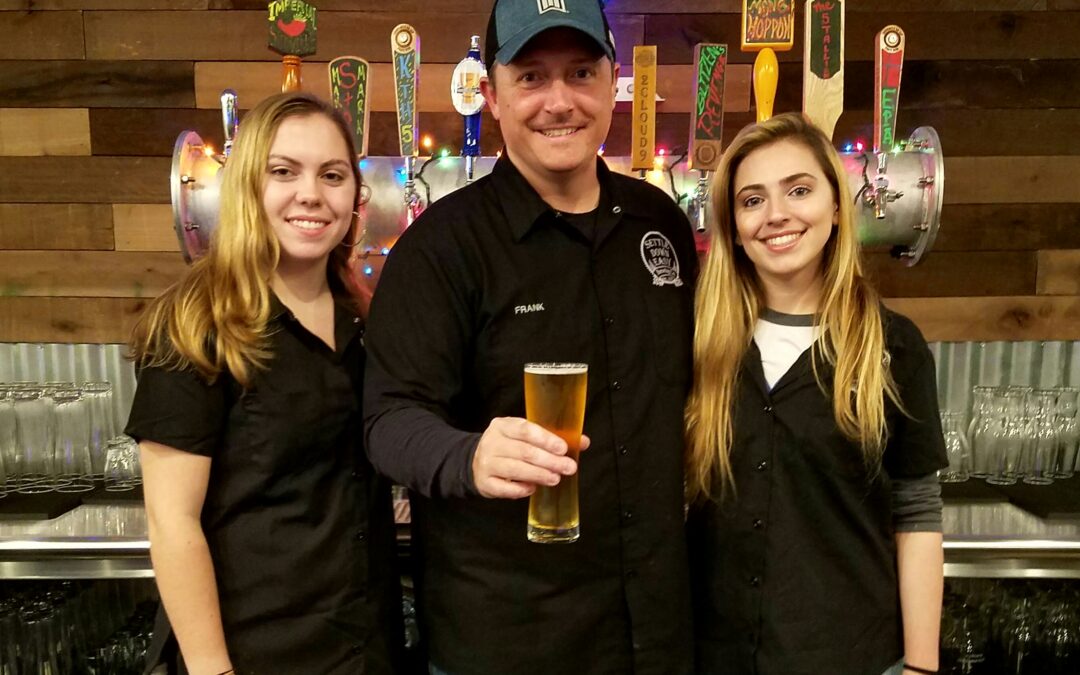 (Co-owner Frank Kuhns behind the bar of the tasting room with tasting room staff Lexi and Angela.  Photo by Jefferson Evans.) By Jefferson Evans & Chuck Triplett  A truth of life is that the most impactful aspects of a person's journey often involve a mix of joy...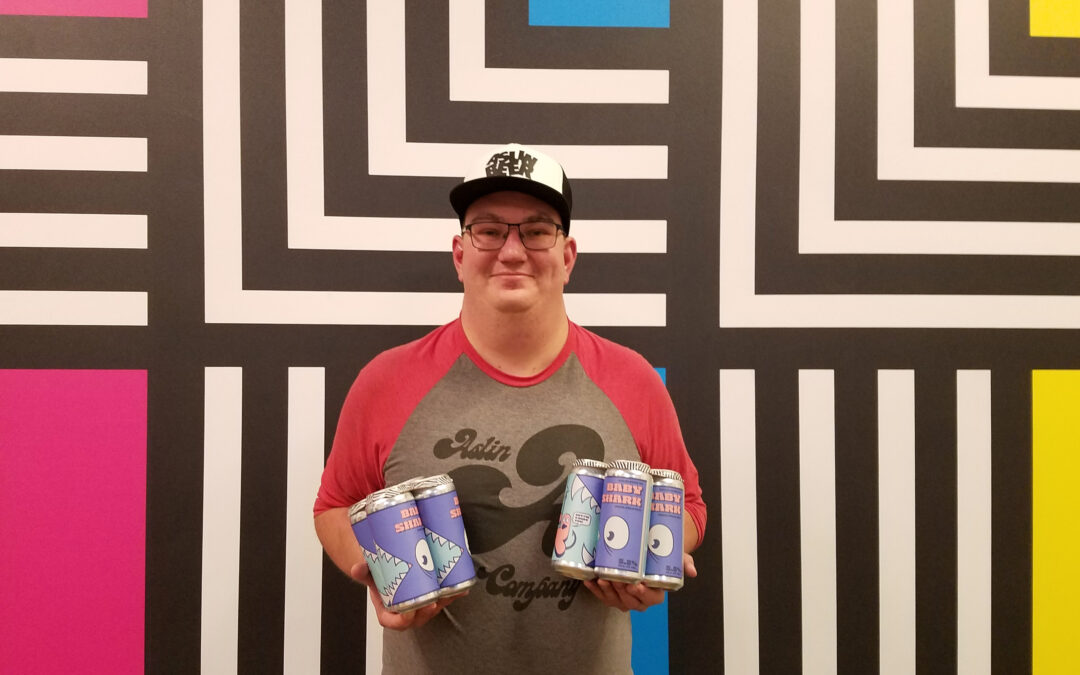 (Taproom Manager Graham James holding 4-packs of Aslin's Baby Shark beer. Photo by Jefferson Evans.) By Jefferson Evans and Chuck Triplett Every moment is a miracle if you really think about the decisions, random chance and vagaries of fate that all have to go a...
No Results Found
The page you requested could not be found. Try refining your search, or use the navigation above to locate the post.